Posted: February 10, 2012
Filed under:
Uncategorized
| Tags: alex chiu, champoy hate, comics, comix, daryl gussin, flockshop, home room, permanent records, punk, razorcake, zines
Leave a comment
What a week! We made buttons, we bought TONS of zines, we saw some great live music, and we had our picture taken with a giant zine.  We hope you found some great new places to hang out or a new favorite zine!
This Saturday's events promise to be a great way to end a week chockfull of great things to do and fun places to do them. This Saturday brings events from Alex Chiu, Champoy Hate, AND Daryl Gussin. We don't know about you, but we are dead set on going to all three. It can be done!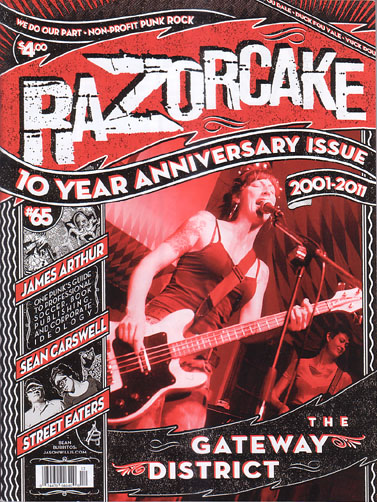 ---